On May 24-25, the NEW COMERS Forum of New Retail Real Estate, organized by the Ukrainian Real Estate Club in conjunction with the Retail Community portal, was held in Kiev at the CEC Parkovy. An interactive partner of the event is Infovision.
The event was attended by 173 delegates from different regions of Ukraine with more than 50 representatives of shopping centers, including 15 from shopping and entertainment centers from Lviv, Odessa, Dnepropetrovsk, Poltava. Retail was represented by 50 participants from large international companies and Ukrainian manufacturers, many of whom plan to expand outside the country. As speakers and participants, the forum was traditionally attended by top managers of construction, consulting, brokerage, legal, audit companies, architectural workshops and foreign guests.
The forum of new retail real estate NEW COMERS has become the largest platform not only for communication between representatives of retail real estate and retail, but also a place to search for new communication formats between retail and consumers.
Event Visitors appreciated the quality of the Infovision interactive equipment and showed particular interest in the "interactive navigation system" capable of paving the way for the selected point of sale installed in the shopping center terminal.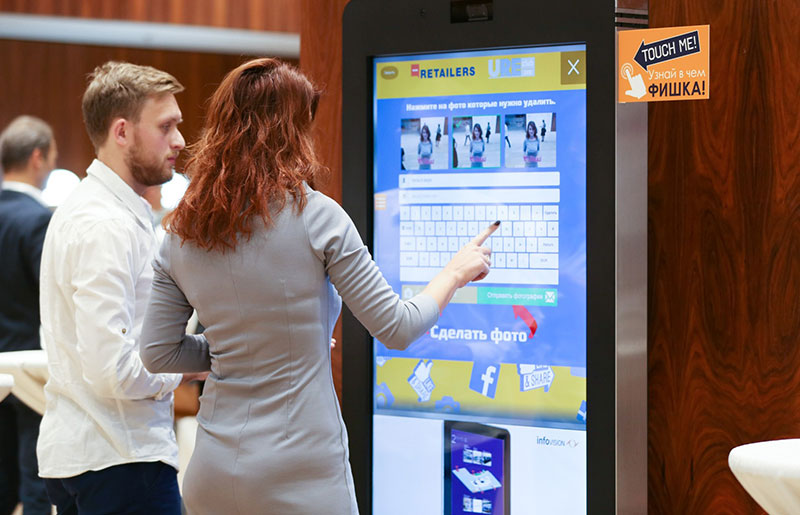 At the end of the forum, Infovision reached an agreement on future cooperation with a number of shopping centers from Kiev and other regions of Ukraine.