Infovision interactive equipment installed in a new public space in the KSCA!
According to the mayor, the renovated ground floor space now meets all the latest requirements for visitor comfort. -All walls between cabinets were removed, and space was divided into different zones by glass partitions. They have a large reception hall, a place for lectures, press conferences and public meetings. There is also a children's room in the public space, and for the convenience of visitors with babies, they have installed changing boards and fitted a corner for breastfeeding. They also took care of the disabled people in the renovated premises.
"Any issue concerning the city government will be resolved here. Make an appointment, for example, at a reception with the profile deputy heads of the KSCA or heads of departments, to register a letter or an appeal. And also - with the help of an electronic system - to enroll in a doctor, in turn in kindergartens, to get other services, - Klitschko told. - And everything is fast, convenient and in a pleasant atmosphere. We do it for the comfort of the people of Kiev, "Klitschko emphasized.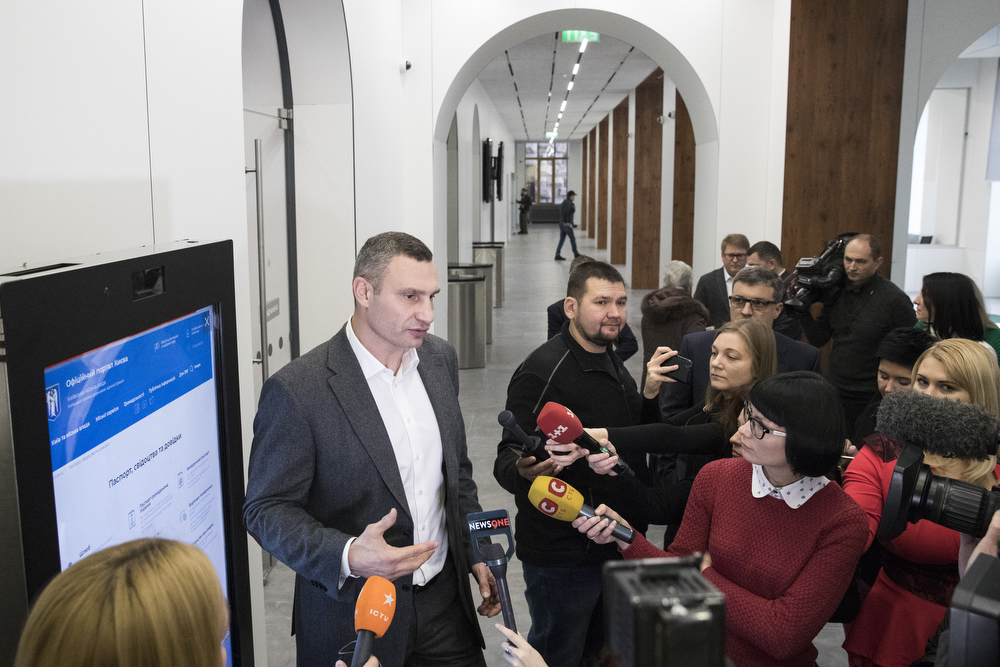 The mayor noted that professionals working in the public space will also be able to find out any information regarding the provision of benefits or subsidies in the capital. "Also important and useful information will be broadcast on the monitors. Meetings of the Kyiv City Council will also show, - the mayor noted. - We have removed all these "Soviet" walls so that people can see that the power is open and that we have nothing to hide. Everything is absolutely transparent, "said Vitali Klitschko. According to the site www.kiev.klichko.org