MOST-city, shopping mall from Dnipro, has installed an interactive navigation system
Navigation presents the user with a detailed map showing all the floors of the fuel dispenser. This was reported to RAU by the press service of the shopping mall. The touch screen allows you to select your destination from a list or directly on the map. The system draws a route to a specified point, and also shows supporting information about it, for example, a store description, work schedule, contacts.
Now the guests of the complex will be aware of all changes, news and receive the latest information directly from the interactive touch panels. In addition, visitors were able to leave feedback to the administration of the MOST-City shopping and entertainment complex.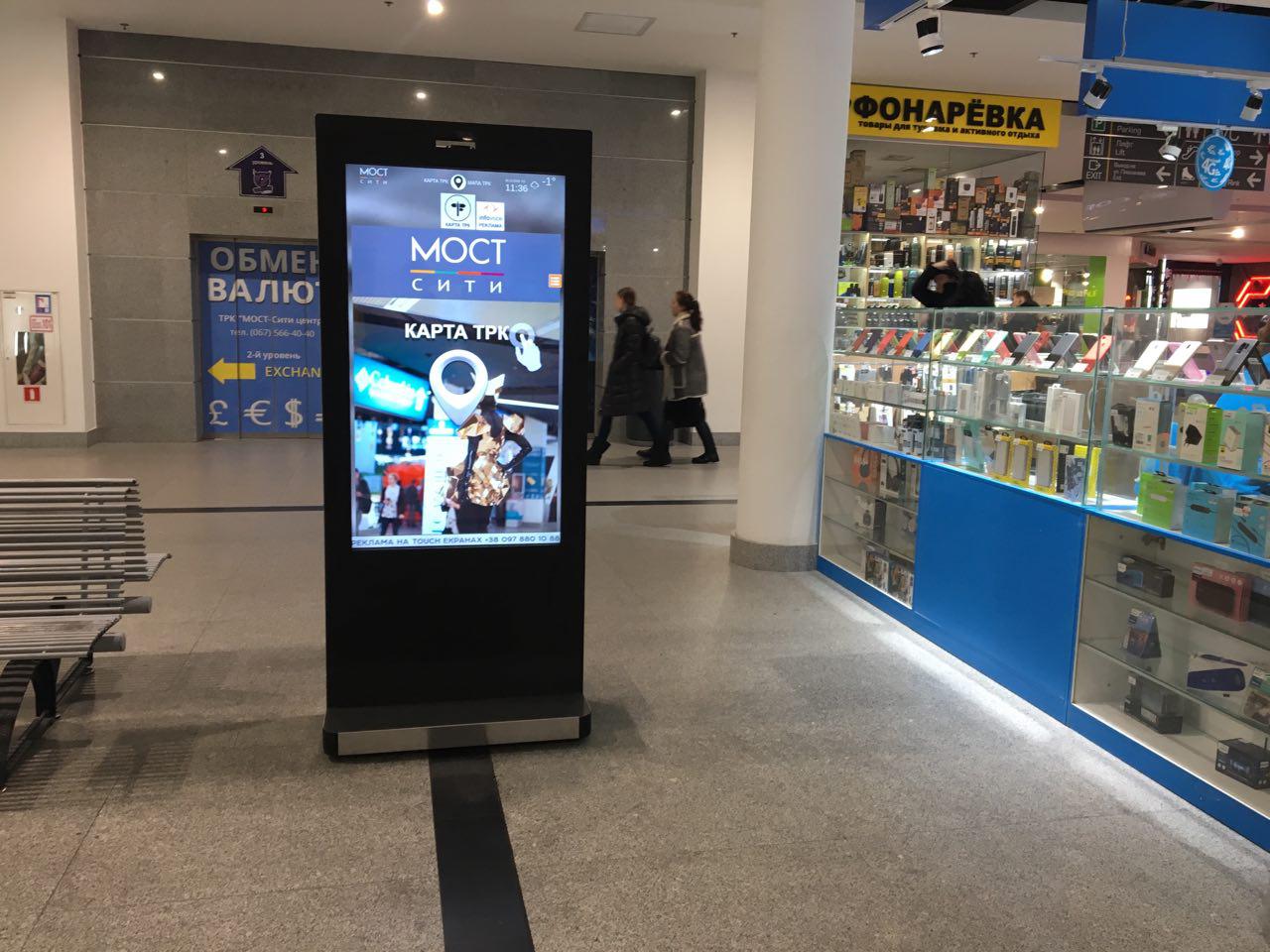 "It is very important for us to provide a high-quality level of service, therefore we became the first shopping center in the Dnipro to install a navigation system for its visitors. Interactive navigation systems are widely used all over the world to help people navigate in large rooms and spaces, "the press service of the shopping and entertainment complex said.
For TRC MOST-city last year was quite intense. It received the title of "The Best Shopping and Entertainment Complex of the Dnipro" according to the Ukrainian People's Prize, and also won the nomination "Best Average Shopping and Entertainment Center of Ukraine" according to the Ukrainian Retail Association. According to the materials of the site www.rau.ua